We Believe in Your Recovery
The Need for Quality Addiction Treatment in South Florida
Miami Addiction Statistics
Miami is one of the nation's largest metropolitan areas. Located in southwestern Florida, Miami and Miami Beach are popular destinations for tourists, spring break travelers, and retirees alike. Data from the 2019 census put the permanent population of Miami at just over 442,000 people. However, this does not consider the millions of tourists who come to Miami each year to board cruise ships or hop on a flight to destinations in the Caribbean, Mexico, and South America. In fact, Miami ranks second in the nation (following New York City) for tourism travel.
The Port of Miami (or PortMiami) is one of the largest and busiest ports in the world. Miami remains the number one cruise/passenger port globally, serving more than 5.25 million cruise passengers in 2017. The port is also one of the largest cargo ports in the United States, importing more than 9 million tons of cargo in 2017. In addition to the port, Miami International Airport is also a busy hub of entry into the United States. Both the port and airport serve as two of the largest ports of entry for people and products from South America. Unfortunately, although there are indeed economic benefits to the tourism traffic brought to the city by PortMiami and Miami International Airport, there are significant downfalls as well.
A 2012 article in Forbes Magazine noted the Miami metro area has one of the highest violent crime rates in the nation, and workers face long commutes to get to work each day. In 2012, the U.S Census listed noted Miami had the fourth-highest percentage of families with incomes below the federal poverty line. At the time, it fell behind Detroit, Cleveland, and Cincinnati. A decade later, Miami residents still face economic struggles. The 2019 census indicates the median household income in the city is approximately $43,000 (more than $20,000 less than the national average), with 23.5% of residents still living below the poverty line, a number that is nearly double the national average of 12.3%.
Unfortunately, high poverty levels and a challenging economy often lead to an increase in crime. For Miami, a consistent flow of drugs from South America through the port and the airport adds to these challenges. It is not uncommon for substances, money, and weapons to enter (or leave) the United States through these channels before being distributed throughout the nation.
"I can not even express the gratitude I have for Principles Recovery Center, from the staff who genuinely cares and it's evident to the facility itself. This place has given me a whole new perspective on what it means to be in recovery and life in general. The amount of support and help is always there for the taking. This is not a business, this is a place where the staff takes pride in watching us grow and supporting us each step of the way." - Jacqui M.
South Florida Addiction Treatment
Re-Discover Who You Are in Recovery
Never Be Alone Again.Come Join Our Recovery Family.
Evidence-Based Addiction Therapies at Principles Recovery
What To Look For in a Miami Outpatient Rehab
The safest and most effective way to overcome an addiction to drugs or alcohol is to seek professional addiction treatment assistance at a Miami rehab center. If you have considered addiction treatment and started looking into treatment centers near you, you may have noticed there are several different "types" of rehabs. Each type or level of care provides addiction comprehensive addiction treatment services to help you get sober. Where they differ is the intensity and treatment environment of the program. Additionally, some rehabs offer services and amenities that others do not. For example, not all are equipped to manage severe addictions or dual-diagnosis illnesses. When choosing addiction treatment in Miami, it is essential to choose a rehab where your unique addiction treatment needs and goals will be adequately and safely addressed.
There are a few essential things to look for in a Miami rehab center. First, look for a rehab where the treatment model and treatment environment will address your addiction and any underlying medical or mental health conditions that may hinder your ability to recover. If you seek help to overcome an addiction to prescription opioids, yet the treatment center does not provide detox services, it is safest to choose a different location. Also, it is essential to choose a treatment program where you feel safe and comfortable. Completing your entire course of treatment (a 30, 60, or 90-day program) offers the most significant opportunities for recovery and lasting sobriety. This means you must feel safe and supported at the location you choose. At our Miami rehab center, the team at Principles Recovery Center will work with you to ensure all aspects of your comprehensive treatment plan address your unique needs and goals.
Depending on the nature and severity of your addiction, it is also important to choose a rehab where medically supervised detox is available. Addiction to any substance, whether drugs or alcohol, can lead to dangerous and potentially irreversible impacts on your body and brain. Additionally, some substances, such as alcohol, benzodiazepines, and opioids, can produce dangerous, sometimes fatal, symptoms if someone stops using without properly (and safely) detoxing. For this reason, it is essential to look for a program where medically supported detox is available. During medically supported detox, a team of skilled medical and addiction treatment professionals will provide support and guidance throughout the detox process.
Escape Addiction & Find Yourself
Why Choose Our Miami Rehab Center
At our family-owned Miami rehab center, we provide a range of addiction treatment levels of care to help anyone overcome their struggle with addiction. We offer supported referral detox services, outpatient, and partial day treatment programs. Our highly skilled team of providers is here to support and guide you through the treatment process so you can put your focus on what matters most, your recovery. Once you complete treatment, our aftercare and alumni programs are available to provide lasting support as you transition out of the treatment environment back into your day-to-day schedule.
Expert Addiction Therapies
Get Help at Our Miami Drug Rehab
If you or a loved one struggle with addiction, choosing to seek help is one of the most important decisions you can make on your road to recovery. At Principles Recovery Center, we understand it is not an easy step. At our drug rehab in Miami, FL, our caring and compassionate admissions and treatment teams are here to help you overcome addiction. If you would like to learn more about getting help at our Miami Drug Rehab, contact us at Principles Recovery Center today.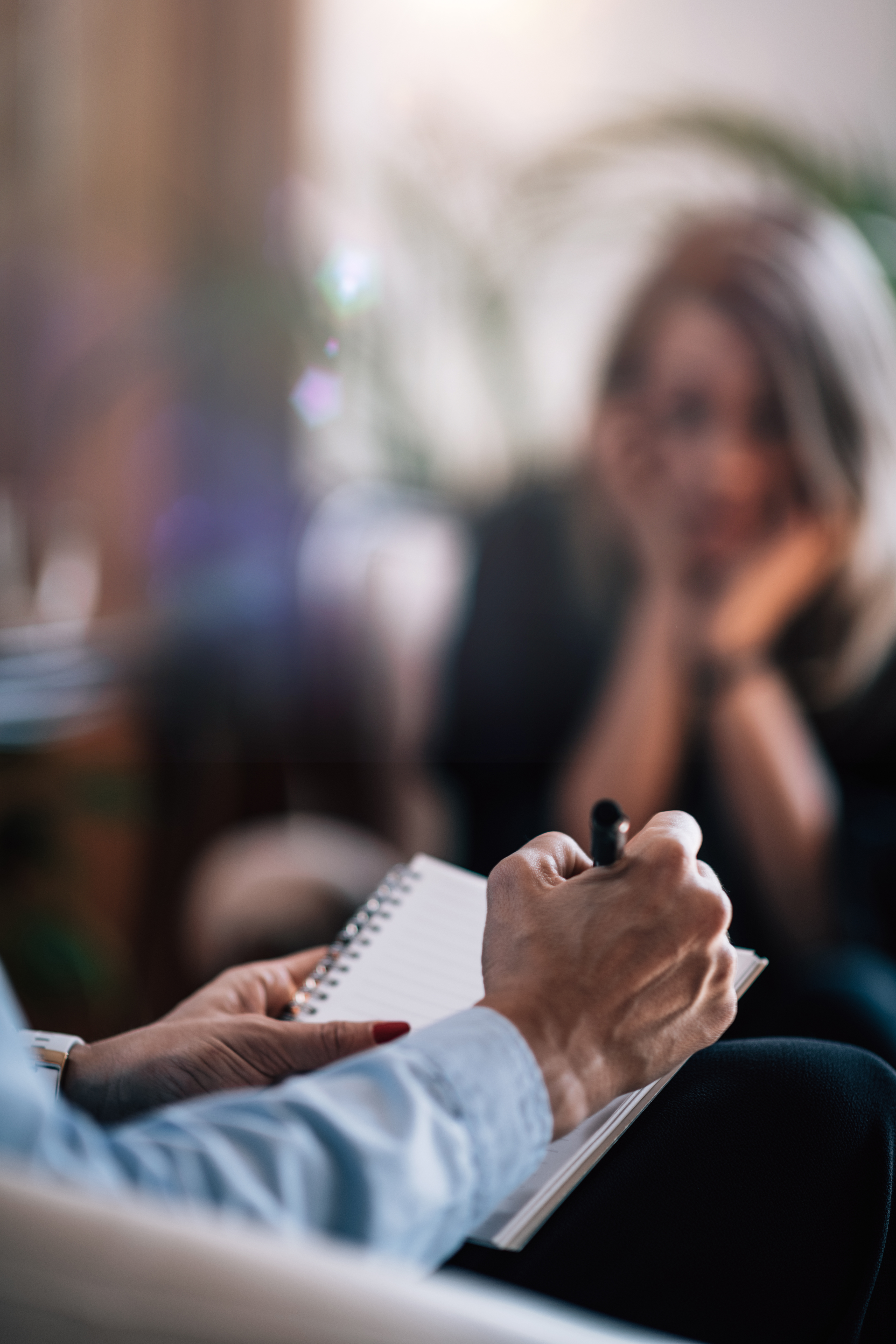 We Work With Most Major Insurance
Principles Recovery Center works with most major insurance carriers who provide out-of-network benefits. We are also in-network with Cigna, Beacon, Ambetter, Magellan, and AvMed insurance carriers. Your insurance may help cover the costs associate with treatment at Principles Recovery Center. Giving You Options When Seeking Treatment
Therapies & Services We Use to Treat Addiction
Join Our Recovery Family & Escape Addiction for Good.
Our Drug Treatment Near Miami in Broward County Can Help You Turn Your Life Around
What to Expect at Our South FloridaAddiction Treatment Center
At Principles Recovery Center, located near  Miami, Fort Lauderdale, and West Palm Beach, in South Florida, we encourage the use of self-help meetings as an adjunct to treatment. In all levels of care, we emphasize group treatment to address the treatment and recovery needs of those patients who are chemically dependent.
As part of our recovery programs, we provide treatment to individuals and their families. We believe in a small community that has no more than 10 members in a group. We believe in the simple train of thought that the fewer people equal more individual time. Couple this with our family run dynamic and you or your loved one will be joining a community that will be providing you the tools to beat this addiction.
Whether you receive inpatient or outpatient treatment in South Florida, it's important to stay committed to a drug-free or sober lifestyle. With treatment, you can make healthy changes and keep drugs/ alcohol out of your life.